"Developing countries like Nigeria could increase their GDP by at least 0.5%, which is equivalent to almost US$25 billion, if they stand their ground." – Blockchain Summit @ Digital Nigeria 2022, the 2nd day
ABUJA, N.J., Oct. 28, 2022 – (ACN Newswire) – Developing nations like Nigeria could benefit from a $1.76 trillion market out of the US$1.76 trillion market if they are poised to adopt and leverage blockchain technology. You have a chance to make a profit. The National Information Technology Development Agency (NITDA) said on his second day of the Digital Nigeria 2022 International Conference, Exhibition and Awards:
NITDA Executive Director Kashio Inawa said, "Blockchain has many opportunities and is important for all businesses. there is."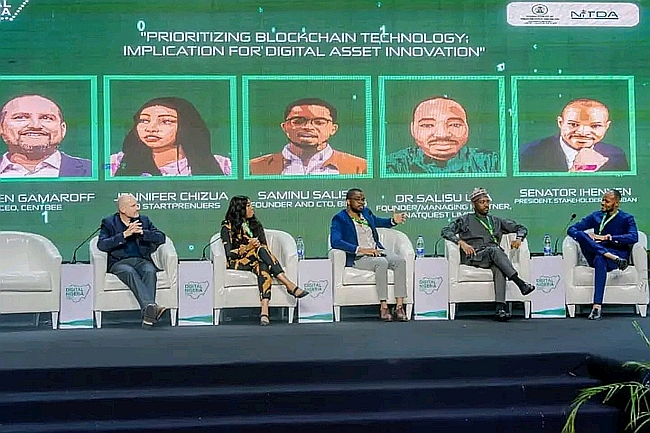 The second day of the Blockchain Summit @ Digital Nigeria 2022 saw the much-anticipated summit sponsored by NITDA and Domineum Blockchain Solutions. [Image: NITDA]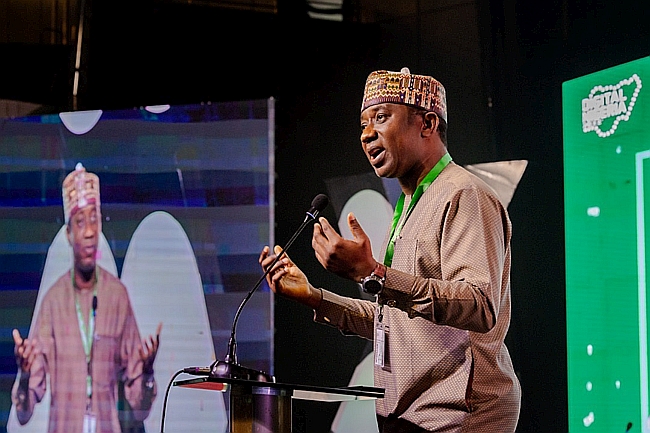 "Blockchain is the technology that houses cryptocurrencies and other compelling ideas," said Mohammed Ibrahim Jega, co-founder of Domineum. It is important to be able to
The NITDA boss said, "Developing countries like Nigeria can increase their GDP by at least 0.5% if they establish their position, which is equivalent to almost $25 billion. , we are here to explore how we can position ourselves. Governments it is on the ground. We have developed a blockchain adoption strategy."
He revealed that there are four initiatives in the NITDA blockchain adoption strategy. "First, to set up a consortium to build an ecosystem. And today we are here to build that ecosystem and community! And last week the president signed into law the Nigerian Startup Bill, which is now Nigeria Startup Law 2022, which is expected to provide legal recourse to all emerging technologies, including blockchain. is."
Inuwa added, "Thirdly, it is an initiative to incentivize ecosystems that promote the construction of use cases using blockchain, and the Startup Act will also achieve that. Fourth, build a sandbox, we will work with you to develop a sandbox for proof-of-concept and proof-of-value on blockchain.So everything this government is doing is It aims to make Nigeria attractive for blockchain investment.
He said the benefits of blockchain include "track and trace. We can use it to solve supply chain challenges. It can be used to track records such as land ownership. , vaccines, etc. The technology can also address payment system challenges and financial inclusion, adding that it can also be used to enhance identity management.
"Not just personal identities, but even the identities of things. We are talking about the Internet of Things, which means that everything connected to the Internet must be identified. We can achieve that when we use the chain and IoT we use it to control government spending in the budgeting process we can use it to tie every naira to the budget it can be traced to ensure that every naira spent by the government has traceability."
Blockchain Summit @ Digital Nigeria 2022: And some..
This session included panel discussions on prioritization of blockchain technology, impact on digital asset innovation, impact of blockchain on the digital economy: myths, truths and opportunities, and One World Connected to Blockchain. rice field. Highlights of the summit were the inauguration of Blockchain Campus Ambassadors and the storybook presentation of the evolution of blockchain technology in Nigeria.
Ibrahim Jega, co-founder of Domineum Blockchain Solutions said: @ Digital Nigeria 2022, Day 2.
Source: Domineum NITDA
Copyright 2022 ACN Newswire. All rights reserved.